Welcome to Stars and Stripes
Welcome to Stars and Stripes clan, a gaming community for Battlefield since 2003. You must register to post in our community, but don't worry this is a simple process that requires minimal information.

Create Account

or

Sign In

.





To apply for our clan, Register on our website, after doing this, the "Join SAS" will appear at the top for you to fill out an application.

Stars and Stripes has been playing Battlefield since 2003.

We play other games such as DayZ, ArmA 3, and Star Citizan.

We are a relaxed and casual community but also take part in competitive matches.

We do NOT sort our members into military ranks, everyone is equal in our community.

Teamspeak 3 is the core of our community, you do NOT need to be a member to play with us!

ts3.sasklan.com

Guest Message by DevFuse
WELCOME TO STARS AND STRIPES
0
Frontpage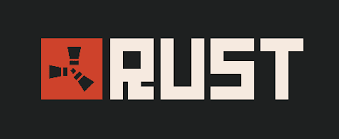 fixed
Fixed flame turret been lockable
fixed
Stance recoil no longer affects xbow/bow
updated
New nail gun sounds
updated
EAC SDK update
updated
New garage door sounds
updated
Nailgun nails embed themselves in objects + retrievable
updated
Nailgun nails no longer damage structures
updated
Nailgun nails have larger radius (easier to hit targets)
updated
HV Arrow is now a default blueprint
updated
Oil Refinery is cheaper to research
updated
Searchlight is cheaper to research
updated
Large Medkit is cheaper to research
updated
Miner Hat is cheaper to research
updated
Chainlink fence/gate is cheaper to research
updated
Prison Wall/door is cheaper to research
updated
Double Sheet Doors are cheaper to research
updated
Floor Grill is cheaper to research
updated
Improved occlusion culling; now faster, more accurate
updated
Improved temporal anti-aliasing quality (TSSAA)
new
Added player hair!
Read story →
1 comments

Miscreated Autumn/Halloween Update - Hotfix #53a 10/17/17
Here is a little update with the normal hotfix contents that you are used to, as well as some halloween themed items to celebrate the spooky season.
Read story →
0 comments
With Battlefield 1 we set out to create some of the largest, most dynamic battles in FPS history while continuing to tap into what fans love most about the franchise. One of the things that makes World War I such an amazing era is just how advanced it really was. Almost everything that you know about the conflicts of the next century, from the massive battles across land, air and sea, to the powerful and efficient weaponry, is there. Tanks, planes, machine guns, artillery – a lot of the tech you've used in other Battlefield games was perfected during this era, letting the classic Battlefield DNA shine through.
You'll be able to join in massive 64-player battles and experience unexpected Only in Battlefield moments in a setting where the old world was destroyed, giving way to the new one. We're turning destruction up a few notches too, so expect some surprises when you hit the battlefield.
If you're eager to go hands-on with Battlefield 1 you won't have to wait too long. During the EA Play events on June 12 in Los Angeles and London, we'll reveal the first gameplay footage and let attendees try the game for themselves. Register and make your way to those events, and you'll be able to play the game before pretty much anyone else.
EA Play won't be your only opportunity to play before release, though. There will be more chances in the months that follow, including an Open Beta (which you can get into a little earlier if you sign up for Battlefield Insider). EA Access and Origin Accessmembers will be able to play for a limited time before the release date, too. And if you pre-order the Early Enlister Deluxe Edition, you'll be able to start playing on October 18, three days before the release date.
Read story →
0 comments